For 25 years now, Tegeta has been taking care of you and your vehicle. To celebrate this significant date, we offer a 25% cashback on premium brands' products.
25% cashback implies that fourth part of the amount paid will be returned to the consumer to the Tegeta card. You can use this amount when purchasing any product or service.
The promotion extends to Bridgestone tires, ATE pads and VARTA batteries.
Bridgestone in the field of tires, ATE in the field of pads and VARTA in the field of batteries are premium brands, whose official representative in Georgia is Tegeta Motors almost since the date of its incorporation.
In addition, consumers can additionally take advantage of the endless warranty on these products, which implies that if they are damaged, Tegeta will restore them or refund up to 100% of the amount paid.
Do not miss, celebrate 25 years with the best offers in Tegeta.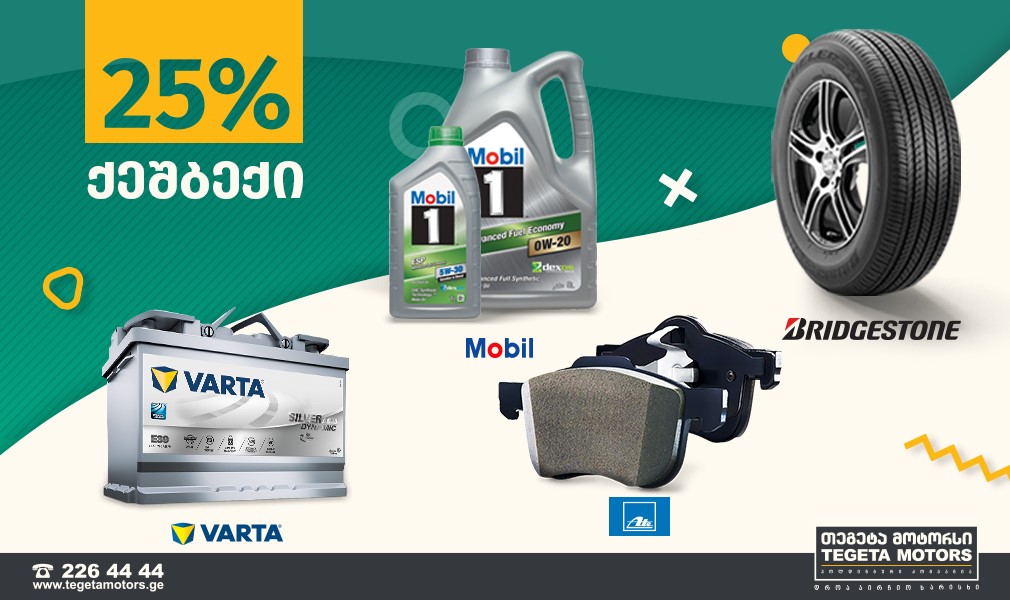 Finished