Purchase original spare parts from Toyota Prius and Toyota Camry with 20% discount and 0% installments.
A hybrid vehicle is environmentally friendly, stable, economical, efficient, and safe one. Its engine uses two or more sources of energy, during the driving it is charged, therefore, it does not need a separate charger.
The car also does not require any special conditions, and is easy to operate. He consumes an average of 5-6 liters of gasoline per 100 kilometers. More than 3.5 million hybrid cars of these models are already sold in the world. As of 2016, 4,701 hybrids were registered in Georgia. At the same time, from January 1, 2017 excise on the import of hybrid cars decreased by 50%.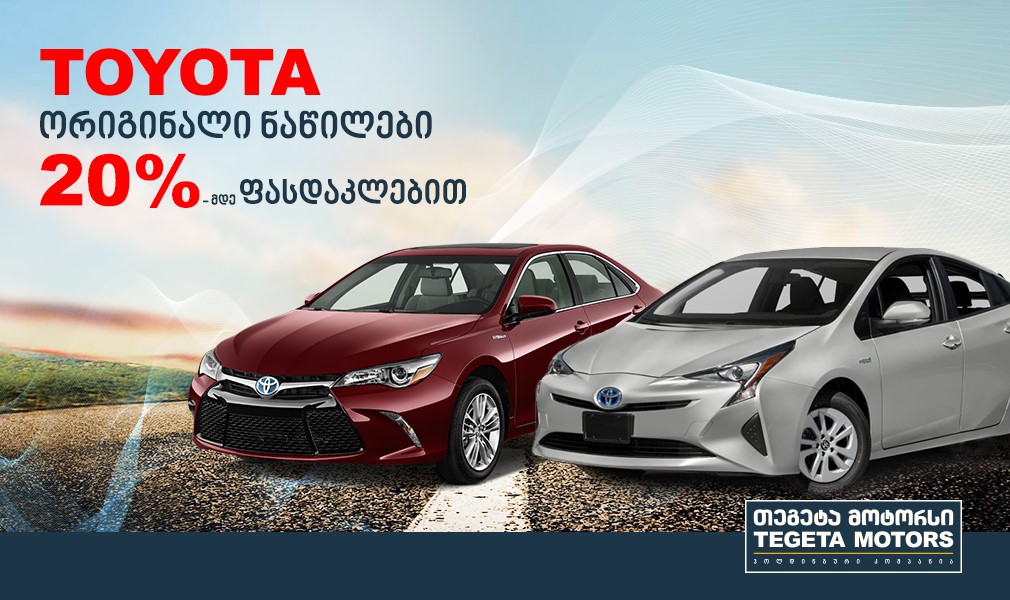 Finished