On December 20, an open day was held at the Rukhi Training Center. The event was held for representatives of Zugdidi and Senaki. During the meeting, the talks referred to the question of prospects for the development of the automotive industry.
Furthermore, it was carried out familiarization with the professions in a practical environment, sighting the enterprise, and the inclusion in the process of diagnostics and repair of the car.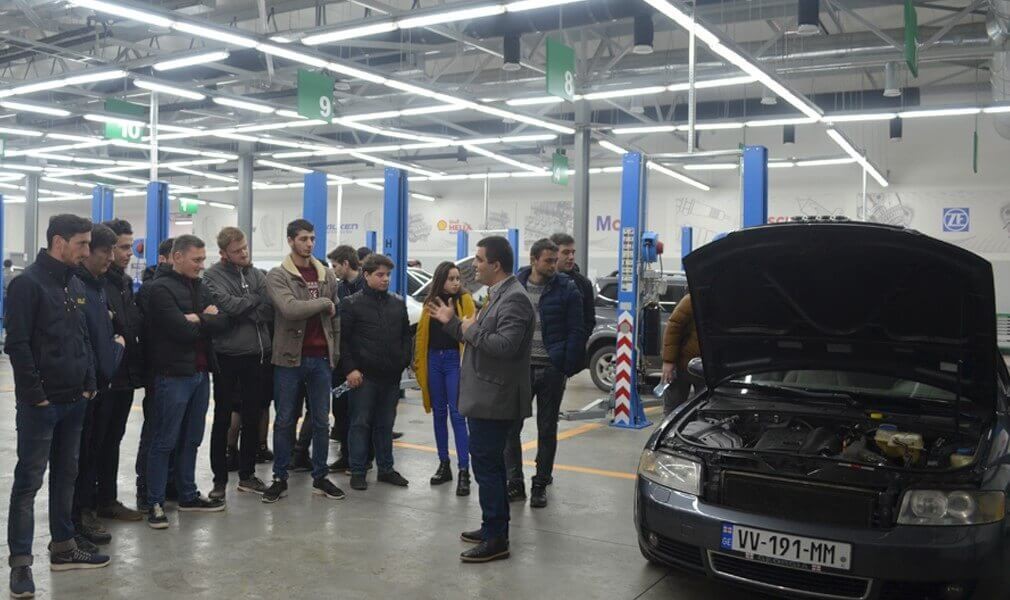 "Tegeta" has been working in the Georgian market for 22 years and invariably retains the position of a leader in the auto industry. "Tegeta Motors" is the largest importer of tires, oils, batteries, auto parts manufactured by up to 300 of the world's leading brands such as Bridgestone, Michelin, Varta, Exide, Shell, Motul, Hengst, ZF Parts, Lemforder, Sachs, Philips, Bosch, Febi, Federal Mogul, etc.