Women Empowerment 
Profession has no gender
Within the project #professionhasnogender, and for the first time in Georgia, Tegeta gave women a unique opportunity to become professional truck mechanics. The unprecedented project is being carried out on the initiative of non-profit organization "Movement for Change" and aims to weaken the stereotypes of gender-related professions.
As a supporter of women's empowerment, Tegeta Truck & Bus was actively involved in the campaign and provided the women a full training course on truck construction.
Trainings were held in the Tegeta Academy, where the participants completed a one-month theoretical course and now are mastering at the practical level. After passing their exams, the candidates will be able to join the Tegeta team and become professional mechanics in the Tegeta Truck & Bus division.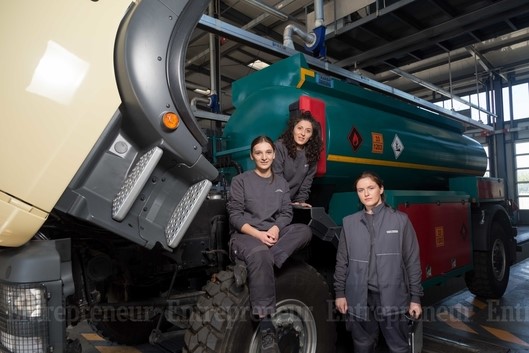 Rally Adventure
Tegeta Motors became a partner company of the international off-road competition – "Rally Adventure", which unites Georgian and foreign women off-roaders. As women's empowerment is important to the company, Tegeta has enhanced its contribution and supports Rally participants as well as the famous Georgian crew of Mao Goshadze and Mariam Nanobashvili. Tegeta is ready to continue partnership with them and make a contribution to the women's empowerment process.