Highest quality lamps' set from PHILIPS
If you haven't gone for vacation and to discover Georgia yet!
Then don't forget to check your car, renew it, care about safety and quality!
Buy highest quality lamps' set from Philips (h4 and h7) for the best price, just for GEL 39!
Compared to standard lamps, it has 130% more lighting, which makes the light of Philips more superior.
Travel and #discoveryourhomeland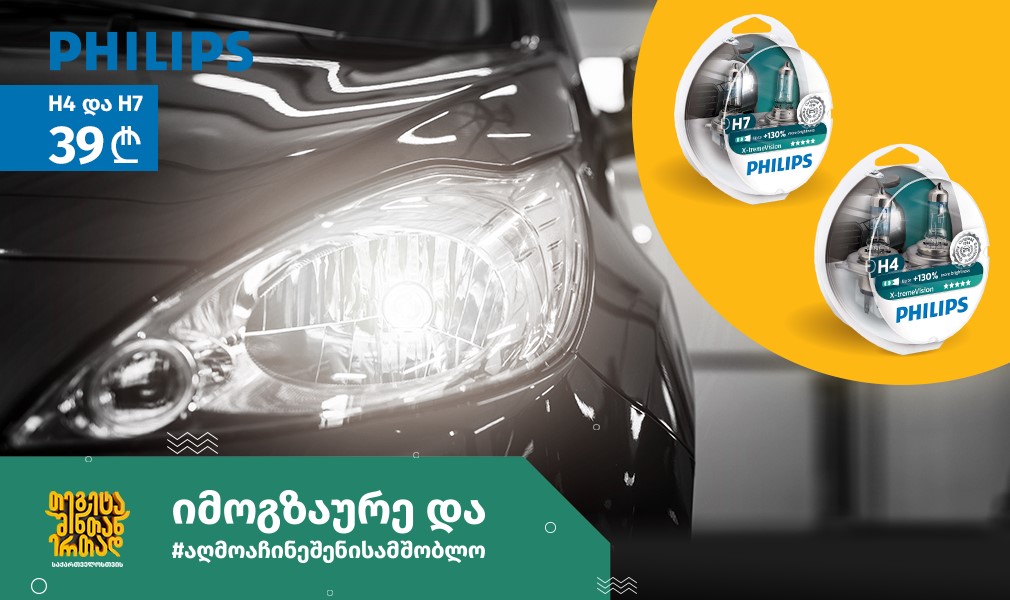 Finished