Special offer of "tegeta motors" for eco-drivers 
If you drive the Toyota Prius, then you care about the environment and ecology. That is why tegeta motors has a special offer for you - purchase tires from 75 GEL, batteries from 90 GEL, motor oils from 14 GEL, filters from 8 GEL, brake pads from 30 GEL, lamps for front lights from 6 GEL, windshield wipers from 20 GEL, shock absorbers from 75 GEL, interior carpets from 25 GEL, el. brake disk from 80 GEL and simplify your driving.
The action operates in every branch of "Tegeta-motors" throughout Georgia from March 5 to 31, both at a one-time payment, and when buying in installments.
"Tegeta motors" has been operating on the Georgian market since 1995 and has maintained its leadership position in the automotive industry for 23 years. The company is the largest importer of products manufactured by up to 300 world's leading brands in Georgia. In the service centers of "Tegeta Motors" you can buy high-quality products from such world leading brands as Bridgestone, Michelin, Varta, Shell, Motul, Hengst, ZF Parts, Lemforder, Sachs, Philips, Bosch, Febi, Federal Mogul, etc.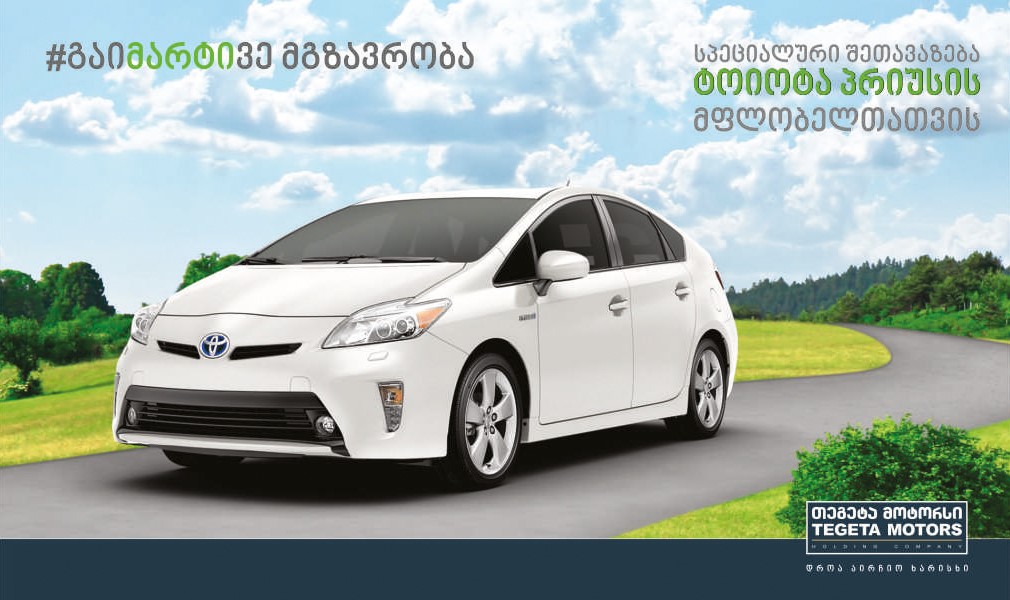 Finished